Avenida Central - Casco Viejo
Built in 1928 as the flagship store for Benedetti Hermanos, the building's original elegant glass façade envoked the feel of Madison Avenue shops of the day. The Benedetti brothers, two of the most successful retailers of early republican Panama, had made their fortune from a novel product mix of liquor, drugs and books, and they intended to show it by building one of the city's tallest buildings in a landmark location, just next to Mansion Arias Feraud, across from Citibank and steps from Iglesia La Merced.
Today, the structure still stands as one of Casco Antiguo's tallest, with penthouse views of the Panama Canal, Ancon Hill, The Bridge of the Americas, and is also one of the few buildings in the Casco large enough for a swimming pool and internal parking. In its restored state the building contains ten high-end lofts above a gallery-sized commercial space worthy of its distinguished history.
The focus on alignment became another Consevatorio hallmark. A neighborhood like Casco Viejo has such a complex group of stakeholders, that a shared vision for the
future is critical.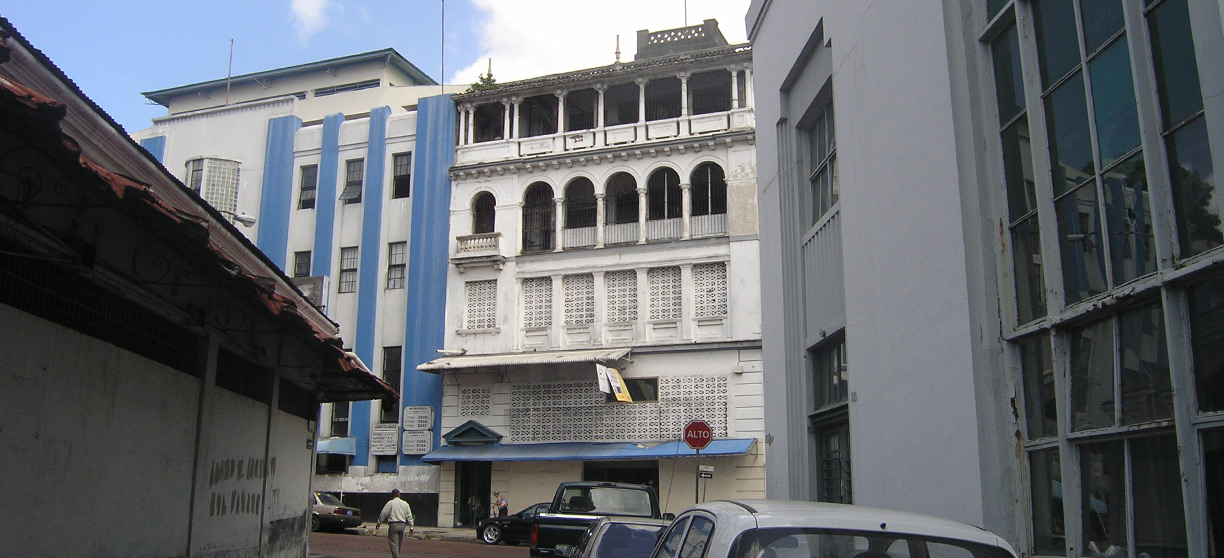 Building before renovation