A timeless oceanfront development of 55 apartments located in the heart of the city's
UNESCO designated historic district, Casco Viejo.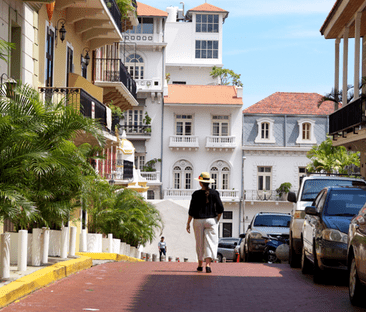 CASCO ANTIGUO
Casco's more than three hundred year history gives it a unique Latin flavor that attracts all kinds of interesting and different people. Living in Casco you will be close to arts and culture, while enjoying a wide culinary offering and exciting nightlife.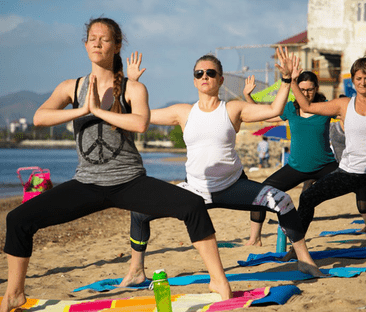 COMMUNITY AND CULTURE
Our neighbors are curious people who seek intellectual stimulation in human scale neighborhoods. Santa Familia has common areas that invite conversations and encounters, but also private places that encourage introspection.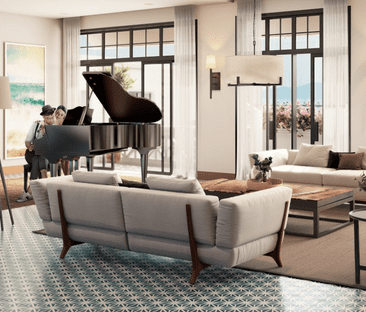 TRUE LUXURY
With impeccable finishes, oceanfront balconies, rooftop terraces and lush tropical gardens, Santa Familia is the perfect investment in Panama. Our team makes practicalities easy, to ensure a smooth transition to the next stage of your life.
"The ability to simplify means to eliminate the unnecessary so that the necessary may speak."
A HIDDEN GEM
Seen from the ocean, Santa Familia's neoclassical buildings reveal a landscaped courtyard, swimming pool and an ocean club, exclusive to the residents. Extensive planting and mature palm trees will provide shade as well as a lush tropical feel.
THE PERFECT
DESTINATION
–Great connectivity of a modern city, yet it retains its authentic Latin flavor.
-Long story as an expat destination, that has created a multilingual environment that will make it easy for you to get around and feel at home.
-The government offers simple options to receive a Resident's Visa.
–Foreign earned income isn't taxed, making your move to Panama a smart financial decision.
GET IN TOUCH
Download our brochure and learn more about life in Santa Familia.