Avenida A - Casco Antiguo
El Conservatorio was our first project and the namesake of our company. The building was Panama's original National Music Conservatory (Conservatorio Nacional), built around the turn of the century and operated by the government continuously until the 1990s, with only a short pause in the 1920s-30s when it housed the President's offices while they were being rebuilt after a fire. In the 1990s the government sold it to a private individual from whom we purchased it in 2004. When we purchased the building, it was in habitable condition, with much of its original detailing intact, including original Spanish tiles, hand-carved wooden staircase, plaster moldings, and some original light fixtures.
Our restoration goal was to perform an intermediate restoration that would allow the building's five apartments to be rented at a price affordable to young artists and scientists who have been priced out of fully restored buildings in the Casco, but who require better living conditions than are typically found in unrestored buildings. In keeping with this goal, in 2008, Conservatorio donated two of the buildings' four floors to the Danilo Perez Foundation for a ten-year period. In this space, there are now classrooms and offices that house music education programs for local youth and the production team for the annual Panama Jazz Festival.
The focus on alignment became another Consevatorio hallmark. A neighborhood like Casco Viejo has such a complex group of stakeholders, that a shared vision for the
future is critical.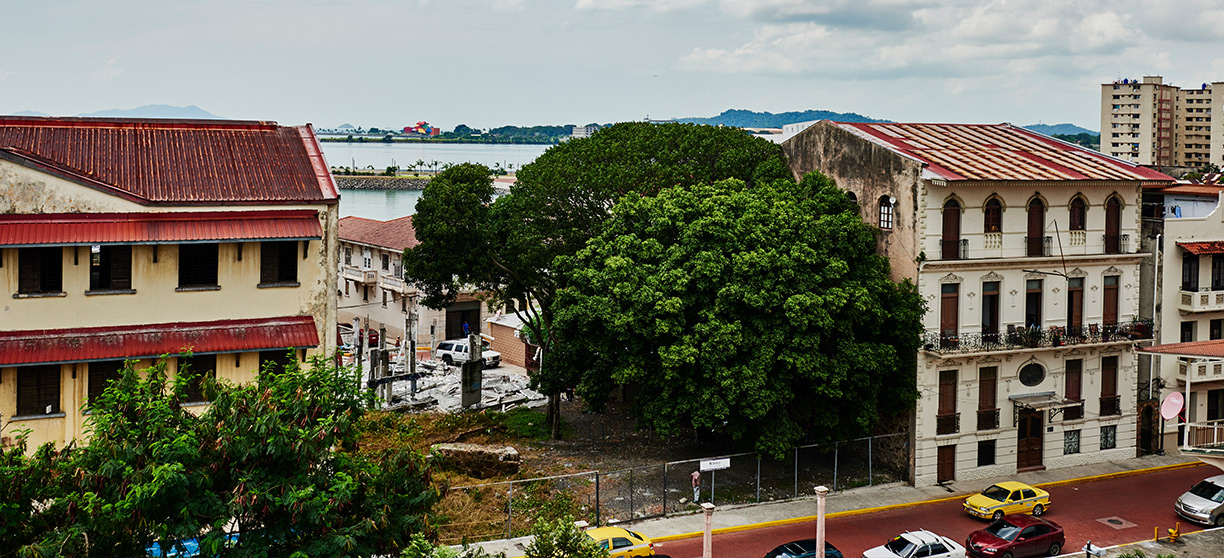 Building before renovation