The single-family townhouse known as Casa Vidal was first owned by Doña Teresa Arosemena de Vidal, known as the Widow Vidal. The first public deed of the house #2766, is from 1899. The house's Caribbean style wooden façade contrasts with many of her later, heavier neighbors, clearly illustrating the architectural eclecticism for which Casco Antiguo is known.
Abandoned for nearly half a century, the house retains its calicanto façade and boasts a private garden, roof terrace with ocean views, and tropical hardwood floors constructed from timber reclaimed from the depths of Lake Gatun.
Attached to Casa Vidal is Goytia, similarly named after it's first resident. This two-story wooden structure on the corner of Calle 1era and Avenida A has three commercial spaces available on the ground floor and a larger restaurant space upstairs.
The focus on alignment became another Consevatorio hallmark. A neighborhood like Casco Viejo has such a complex group of stakeholders, that a shared vision for the
future is critical.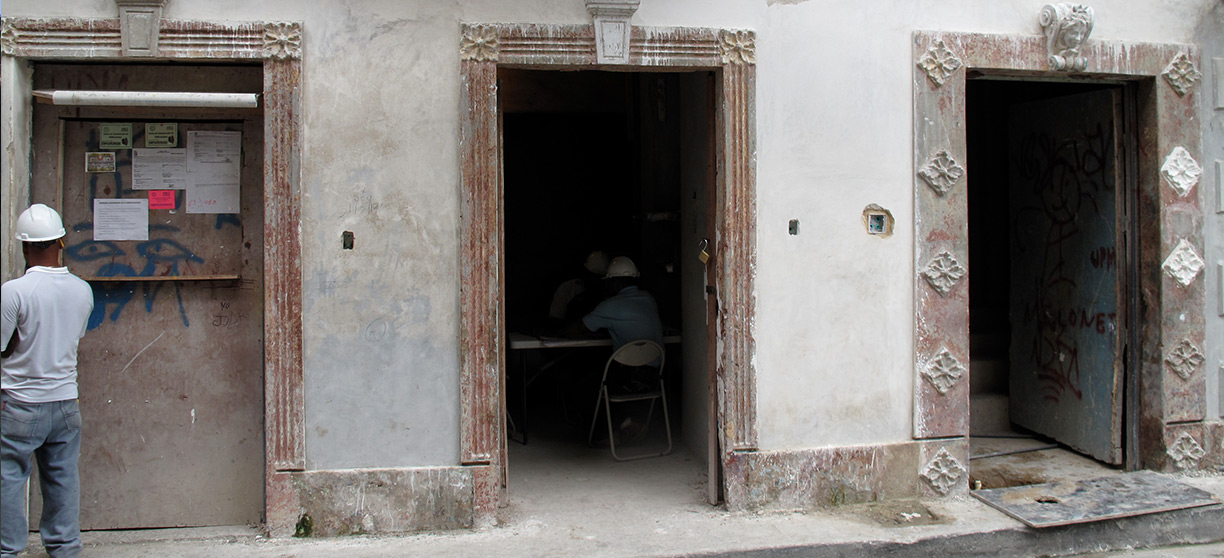 Building before renovation